Products : Metal Tile Roofing
---
The Metrotile product range comprises seven distinctive profiles and caters for all types of construction: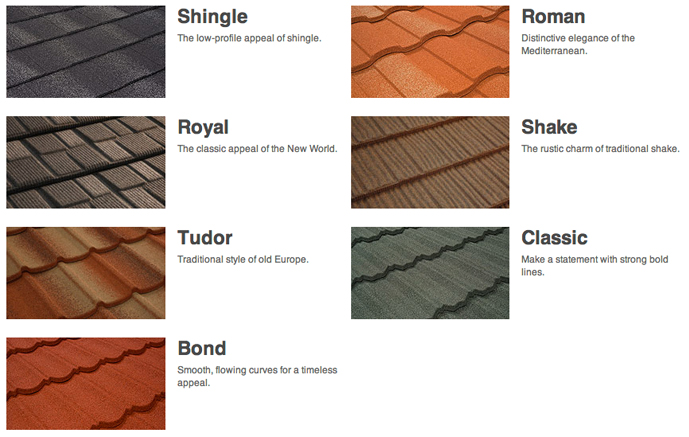 Available in a wide range of colours, Metrotile's products are lightweight, versatile and easy to install. Composed of a Zincalume protected steel substrate, covered with natural stone granules or an acrylic satin finish, Metrotile's products are earthquake, fire and freeze/thaw resistant and can withstand hurricane-force winds of up to 190kph and are backed by a Metrotile Roofing Systems warranty.
As a result of these being steel based tiles, they are considerably more affordable than conventional clay or concrete tiles and require less time to install, making them ideal for most home building projects.
With an ISO 9001-accredited factory based in Auckland, the seven distinctive profiles are installed in over 80 countries; they offer exceptional strength and durability in the harshest climates.
Pricing
The prices below will allow you to calculate a rough budget for your roof. They include installation and are inclusive of GST:
Metal Tiles: $70.00 per m2
Long Run: $75.00 per m2
Concrete Tiles: $85.00 per m2
Clay Tiles: $200.00 per m2

Please note:
These prices are for estimating only.
The final price will depend on a few factors (roof pitch, details, height etc.)